Value-adding client tools
THE LATEST TECHNOLOGY TO COMPLEMENT PROFESSIONAL SERVICES
Clients who coordinate language-service requests need powerful online translation management tools that are easy to use and highly secure. They need to keep a handle on deadlines and budgets and ensure their documents and updates are managed effectively. Versacom's leading-edge client tools, which include a comprehensive, highly customizable translation portal, provide you with better control from start to finish, and beyond.
COVERING ALL THE BASES
Versacom isn't just a language specialist. We're also proven experts in project and language technology management. Our language services come complete with the tools you need to navigate your own administrative duties, free of charge. Our integrated client portal contains all essential tracking features. You and the members of your team have your own portal profile, dashboard and individual access rights.
POPULAR FEATURES
OF VERSACOM'S CLIENT PORTAL
Profiles
Requester
Administrator
Archives
Original documents
Translated documents
Projects
Individual & team projects
Current projects

Past projects

Planning

Quotes

Deadlines

Progress

Updates

Feedback
Statistics
Deadlines
Budgets
Costs

Savings

Cost avoidance
Projects
Requesters
Projects and spending

Satisfaction
CONSTANTLY EVOLVING AND INNOVATING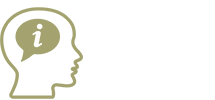 Know-how
Our in-house R&D designers and developers are language-industry specialists available at all times.
Experience
Each tool builds on decades of knowledge and analysis already leveraged for hundreds of organizations.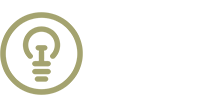 Innovation
We enhance and customize our tools day after day to meet your specific needs and adapt to your management solution.
EXPERTS WHO PUT YOU IN THE DRIVER'S SEAT
Whether you have detailed requirements or only an overall picture of your translation and localization needs, our experts are there to listen and give you options. They understand the kind of data that matters to you, and however complex it may be, they organize it so you can easily manage everything. Versacom experts are the virtual partners of choice for your technological and translation requirements.
Always know exactly where you stand.