GREAT UNDERSTANDING
LEADS TO GREAT SOLUTIONS
When assessing a language partner's value, look beyond the services they offer and ask yourself what kind of collaborative and business relationship you want. Do you need strategic support to manage communications? Or are you simply looking for outstanding execution? With Versacom, you can have both. A genuine human connection makes all the difference in a professional business partnership. The sooner you establish a dialogue, the quicker you can determine whether you have a partner you can trust.
TAILORED TO YOU RIGHT FROM THE START
When you look up basic key words such as "translation partner," you may well be looking for a true partner like Versacom, whose solutions cover all your specific needs:
Language solutions
Technological solutions
Performance and quality monitoring solutions
Management and administrative solutions
Planning support solutions
Continuous improvement solutions
Our experts will provide you with the assistance you deserve, offering an assessment of your needs at no cost to you.
DELEGATE WITH CONFIDENCE AND RETAIN CONTROL
Teaming up with a language partner allows you to delegate projects, tasks and responsibilities. The right partner supports you and lightens your workload. But delegating shouldn't mean relinquishing control. You need to stay on top of everything—costs, deadlines, projects. Versacom's advanced processes and tools are tailored to your strategies, making your job simpler while leaving you completely in charge. Less work, more control.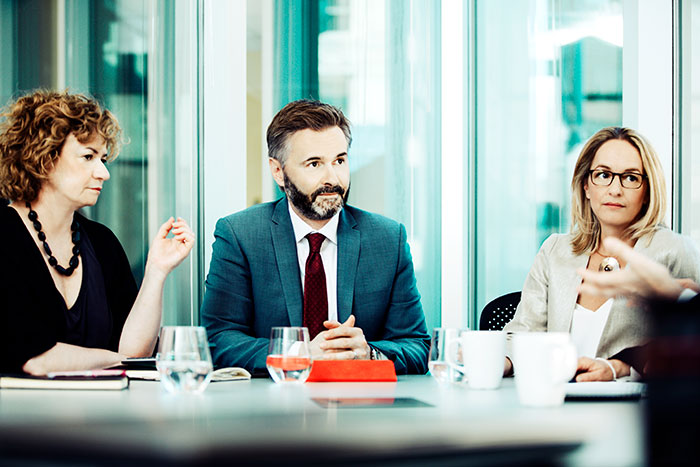 A PARTNERSHIP CAN TAKE MANY FORMS
To offer tailored solutions, a translation and localization partner has to become a seamless extension of your team and work exactly the way you want.
The most common types of business relationships in the language industry
Occasional
Occasional and ad hoc translation and localization projects managed by the client
Preferred
A preferred partnership to handle overflow from your internal translation department
Project-related
The delegated coordination of large-scale multilingual communication projects, complete with on-site assistance if needed
Outsourcing
The complete outsourcing of your language resources and operations
A successful business relationship with a language services provider requires a team of experts dedicated to your organization from the outset. This team has to include professionals from every function: project management, translation, editing, terminology and others. It must also be supported by executives who understand how your business works and can anticipate what your future language requirements will be.
Key forms of executive support
Process improvements
Technology improvements
Optimal results tracking
Anticipation of future business requirements
Versacom's secret is simple: a professional business approach and positive, productive relationships.