Communications and consulting services
COMMUNICATIONS SOLUTIONS FOR LONG-TERM SUCCESS
With globalization and rapid advances in technology, your communications can have numerous implications: linguistic, terminological, technological, strategic, financial, administrative, operational and legal. On a daily basis, you have to find solutions and make choices that will pay off over the long term. Whether you are already a Versacom client or are looking for a professional advisor you can trust, our experts welcome the opportunity to discuss anything from ad hoc translation and localization needs to your major strategic communications issues. Our goal is to support you with all the attentiveness and openness you deserve.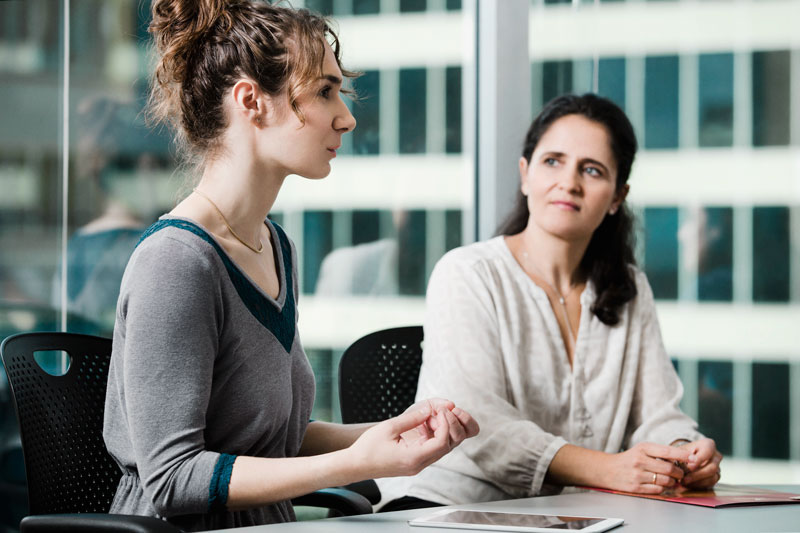 Our advisors have decades of experience spanning the entire language sector—private and public organizations' in-house translation teams, multinational service and technology corporations, and small to large professional translation agencies. They have assisted client organizations through myriad challenges. Versacom's experts immediately grasp your needs and are genuinely dedicated to helping you make the best decisions for your organization. Versacom is a true corporate communications partner.
Strategic issues for which we provide consulting
Language services requests
Capacity
Availability
Volume variations
Internal translation department
Ongoing support for the department
Support for the network of language services providers
Distribution of work among the in-house team and its language services providers
Technology
Financial management
Cost control and tracking
Pricing and invoicing
Multilingual translation for several markets
Terminology management and standardization
Signage and labelling standards
Francization
Corporate language policy
Lasting protection of professional expertise and information assets
HAVE ISSUES THAT NEED TO BE DEALT WITH RIGHT NOW?
In the course of your multilingual communication projects or day-to-day activities, you may have occasional language consulting needs. Our language advisors welcome your questions and will gladly zero in on the issue, in context, to make informed recommendations. You can reach them by phone, through your client portal or by email. Not only is it an integral part of our language services, but it's also a quick, simple and affordable way to get answers and avoid mistakes.
Examples of linguistic questions our clients ask us daily
Agreements
Accents
Feminization
Capitalization
Equivalent for a specialized term
Relevance or compliance of a new product or service name
Relevance or popularity of a neologism
Suitability of a term in several languages
Negative or positive connotations
Quality
National
– Signage and labelling
International
– Geographic variants of a language
Trademarks
LANGUAGE EXPERTS TO GUIDE YOUR DECISIONS
Versacom's professionals are always ready to share their expertise with both potential and existing clients. Whether you are already well informed, just not quite sure, or totally puzzled, you can call on us. We will help you strategize, organize your resources and processes, plan your special projects and address sensitive linguistic matters. All your decisions, big or small, receive the same professional attention.