HUNDREDS OF PROFESSIONALS
SERVING THOUSANDS
OF ORGANIZATIONS
Versacom has earned the trust of more than 2,000 leading organizations across the globe who have chosen to make an impact with their multilingual communications. These public and private organizations of all sizes understand how quality language services translate into profits, standing and growth. They expect us to be ready for any project at any time, and they want to see a return on their investment.
CLIENTS OF EVERY SIZE, IN EVERY FIELD
FROM THE LARGEST
Versacom is both a versatile and accessible provider. Every week, we have new clients who honour us with their trust. We meet the colossal translation and language management needs of the largest Canadian and international organizations.
TO THE SMALLEST
We have also welcomed hundreds of small and medium-sized businesses with open arms, and presented them with scalable solutions and services that fit their needs. See the many fields and industries in which Versacom specializes. You will get our best, whatever your size.
Choose the most suitable mode of collaboration for your needs, whether they are limited, growing or already expansive. You can turn to us for occasional translations or regular projects. Your dedicated team of managers and language experts always guarantees the same level of quality and consistency. Some of our client organizations choose total strategic sourcing for all their language resources and operations, and turn to Versacom to safeguard their expertise and information. Right-sized language solutions.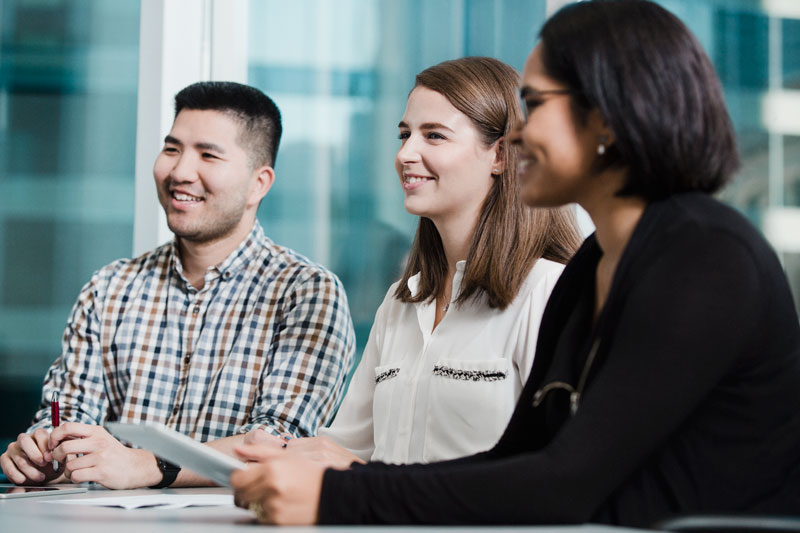 EVERY CLIENT GETS OUR FULL ATTENTION
With Versacom, you have unlimited access to expert advice, service, resources, reports and tools. All you have to do is ask. Our on-demand service means you're not saddled with needless costs during quiet periods when you have nothing to translate or localize. It's like having your own in-house translation department, without having to worry about efficiency, cost or response time. Add multilingual capacity to your organization without the hassle of management. Get the best of both worlds, for real.