LIGHTEN YOUR LOAD,
GAIN CONTROL
Your language partner is there to make life easier and take on some of your translation management responsibilities, not to take control away from you. Client support and empowerment should be any professional partner's main focus. That means providing you with translation management tools and data for better oversight. Get everything you need to keep track of projects and costs, make informed decisions and generate required reports. Choose a language partner that keeps you in the driver's seat.
AT YOUR SERVICE FIRST
Your language partner may have substantial capacity and expertise to offer, but above all, its goal is to serve you. From strategy to execution, from joint high-level planning to day-to-day front-line work, it is you who determines your partner's role and responsibilities.
SIMPLIFYING COMPLEX CHALLENGES WITH BETTER REPORTING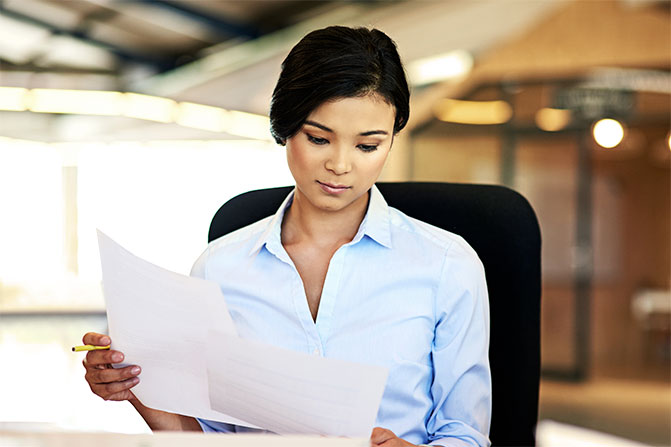 Communication, translation and localization projects can get pretty complicated with so many people, document formats and updated versions involved. Increased control includes having access to comprehensive management information and processes. It is up to your language partner to organize it all and make it readily accessible and easy to navigate. Whether you need to track down a specific document, verify the status of an ongoing translation, confirm project costs or manage multiple deadlines, you can count on Versacom get you the information you need. Lead with knowledge.
VERSACOM CAN HELP YOU MANAGE EVERYTHING
Planning
Projects
Challenges
Deadlines
Budgets
Analysis
Client instructions
Content
Subject matter and field
Complexity
Terminology
Target audience
Impact on the organization's success
Services
Costs
Execution
Linguistic services
Validation by requesters
Validation by subject-matter experts
Additional services
Legal consultation
Regulatory compliance verification
Trademark registration
Organization
Resources
Services
Documentation
Files and folders
Archives
Databases
Dashboards
Tracking
Versions
Client satisfaction
Reports
Progress and deliveries
Costs
Content leveraging
Cost avoidance and savings
To easily access data, you need customized tools. The information has to be organized the way you want it, and new data and features have to be integrated promptly as your needs evolve. Only a partner with significant language, administrative and technological experience can deliver tools which are optimal in both form and content. Versacom provides easy-to-use online tools as part of its commitment to total client satisfaction. Our expertise extends to systems and information organization, and our experts can develop custom client portals, dashboards, satisfaction surveys and anything else you may need to monitor your communications. Control your data with tools designed for you.