COMPLIANCE WITH LANGUAGE LAWS
TURNING LEGAL REQUIREMENTS INTO BUSINESS OPPORTUNITIES
Quebec's language laws reflect the expectations of the French-Canadian market, which includes customers, employees and partners of your organization. Under Chapter V of the Charter of the French language (Bill 101), Quebec businesses with 50 employees or more must implement a francization program. More than a mere obligation, it is a valuable business strategy for at least two reasons: it allows you to capture a greater share of this unique market and entitles you to respond to calls for tenders issued by all major public and private organizations. The process may seem complicated, but Versacom's tailored guidance makes it easy.
You may be unsure of what your mandatory francization program will entail or how much it will cost. A team of Versacom experts can perform a linguistic analysis of your business and build a no-obligation action plan for you. Our experts will explain the Charter of the French language and highlight the business benefits of compliance. We will help you earn your francization certificate, as well as subsidies from the Quebec government. Our support also covers the key technological aspects of certification.
Once your business receives its certificate from the Office québécois de la langue française (OQLF), you are required to perform compliance monitoring, for which you can also turn to us. Focus on other priorities while our experts support your francization committee or prepare and update your reports. Versacom offers consulting services and can communicate with the OQLF on your behalf. We will handle the formalities so you can focus on your core business.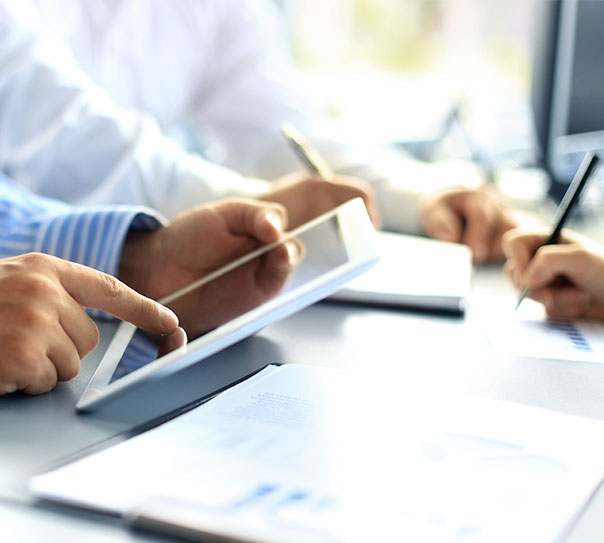 FRANCIZATION ALSO MEANS TRANSLATION
Part of your francization program is the mandatory translation of certain corporate documents into Quebec French within specific time frames. This can mean a lot of work to do, without much time to do it. Versacom takes care of everything for you, no matter how many documents require translation or what areas of specialization are involved. We can also standardize your official French terminology and ensure it is used accurately and consistently in all your documentation.
Trust us to meet your tightest deadlines.
NEED HELP RIGHT NOW?
WE'RE HERE FOR YOU!
EXPERTS TO HELP YOU FIND YOUR FOOTING
Versacom is thoroughly familiar with Quebec's official language laws. Whether you need occasional assistance or end-to-end planning and execution, we have the necessary expertise to simplify the process, and save you time and money. We go to work where it counts and make sure you benefit from every available subsidy. The goal is to turn an obligation into a thoughtfully executed business strategy that will help you build up customer, employee and partner loyalty. Put down roots and make your business grow.