DEFINING WORLD CLASS TRANSLATION
Versacom is Canada's largest multilingual translation company run entirely by language experts. We offer a full range of translation services for any of the world's languages, as well as all relevant support services. As the top professional firm in a country where translation is a way of life, we define what world class means in our industry and we never fail to deliver.
Thousands of clients come to us—and keep coming back—knowing they will get the professional service they need to meet their specific, ever-expanding needs. In addition to multilingual translation services, Versacom offers consulting services for a wide range of issues, as well as numerous specialized services. A whole universe of languages and dialects is within your reach, as is Versacom's unwavering professional quality and efficiency.
Founded in 1995, Versacom has been led by expert language professionals from the start. Our unique model allows us to offer you the best of two worlds: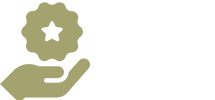 The quality and customized service typically associated with a specialized translation agency or the best freelance professionals
Learn more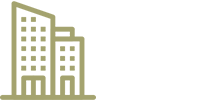 The resources and translation capacity to meet the vast multilingual communication needs of international organizations
Learn more

For over 25 years, as the leading provider of translation services in Montréal, we have been offering Canadian and international organizations top quality and value with highly effective multilingual communication services. We owe our success to a holistic approach to language services that marries the power of people and technology, with the simple goal of earning our clients' absolute trust. In an industry where less than half of service providers have been around for more than five years, our long-standing success speaks volumes.
WE'RE IN IT TOGETHER
Versacom's decades in the business, highly qualified teams, myriad services in hundreds of languages, and thousands of loyal clients are a testament to our capacity to meet your needs. But underlying those numbers there is partnership, trust and a personal approach. You can always count on a dedicated Versacom expert to answer your call, listen to you, understand what you need and offer you individualized advice. We know how much you invest in your multilingual communications, and you can count on our wholehearted support.