In the translation industry, rates are generally calculated by the word. This unit of measure would appear simple and logical, allowing for easy pricing: all you have to do is multiply the number of words to translate by the established rate, and voilà!

But this simple concept is a bit misleading, for two reasons:
One document may require much more or much less work than another with the same word count, depending on a number of factors, such as the terminology, the area of expertise and the translation's strategic importance to the organization. So a word count is not a reliable indicator of the work involved for a professional translation or its value.
A professional translation and turnkey delivery are not just a matter of language transfer. It takes a whole team, which may include a project manager, terminologist, reviser (sometimes two), proofreader and a desktop publishing expert (for formatting). These services are not always included in the per‑word rate and can generate additional charges.
Fortunately, there are other, more flexible and reliable pricing methods for professional translation, but before addressing these models, let's take a closer look at the problem with charging by the word.
Same number of words, very different challenges
Let's take four sample texts of the same length: 2,000 words.
Minutes of a routine meeting of your occupational health and safety committee
This type of document can usually be translated quite quickly and easily. The translator can often use previous minutes from the same committee to find similar passages and most of the specialized terminology.
Time required: About one business day, barring any unforeseen problems
A speech by your organization's president for an international conference
Translating a speech requires adaptation skills to properly render the style, and a second revision to prevent inaccuracies or ambiguity that could damage your organization's reputation.
Time required: About one-and-a-half business days
A financial report containing numerous tables
This type of report typically requires complementary services such as specialized terminology research, a second revision due to the critical nature of the document, and advanced formatting for the tables.
Time required: About two business days
A plan for a new marketing program 
with a brand-new slogan
The slogan alone may take hours of adaptation work depending on how nuanced the message has to be. And that's not counting the creative adaptation and revision work involved for the rest of the document.
Time required: Likely three business days, or more if the slogan is particularly challenging
The hazards of per-word pricing
With a per-word billing model, the cost would be the same for these four texts, meaning that the provider can be expected to spend the same amount of time and energy on each one.
Two unfavourable scenarios
The language services provider (LSP) applies the same standard pricing to these four very different texts and fails to provide the level of quality required for the more challenging texts.
The LSP adds the hours or services required to properly translate the more challenging texts, then charges you for this on top of the per-word rate, leaving you with a bill that is higher than what you expected.
Lower rates mean less time to do the job well
LSPs that charge all translations by the word are usually targeting clients for whom price is the number one selection criterion. Their rates are often aggressive, adapted to less challenging texts that don't require a lot of time. If you give this type of LSP a more difficult text, they are not in a position to put in the extra time needed without operating at a loss. And challenging texts account for roughly half of what an organization typically needs translated.
Think about it: providers that uniformly charge by the word do not have the time to properly translate 50% of your texts. That is a very serious problem.
Not enough time to properly assess projects
If an LSP is short on time, it won't be able to analyze all key factors in advance:
Content complexity
Specialized fields and sub-fields
New or specific terminology
Type of linguistic expertise required (translation, adaptation, terminology, etc.)
Document's importance to the client organization
Document's lifespan
Intended audience or visibility (extensive or limited, typical or exceptionally high expectations)
Cultural context
Not enough time to properly perform the work
Being short on time prevents an LSP from adjusting its approach to a project, and thus exposes you to the risks of a project done last-minute (especially if the work is done by underpaid and underqualified resources):
Linguistic errors
Mistranslations
Unidiomatic phrasing
Non-compliance with your terminology or communication standards
Lack of cultural adaptation
Untranslated passages
Inconsistency
As you can see, any of these potential shortfalls considerably increases the chances of ending up with a poor-quality translation that could negatively affect your organization:
Additional costs and delays associated with having to redo the work
Damage to your reputation
Lost clients or market share
Possible legal action, in the worst-case scenario
What might look like a simple, affordable pricing solution at first glance could prove a lot more costly and complicated than expected.
Fortunately, there are more reliable, risk-free pricing methods that guarantee you the value you are looking for.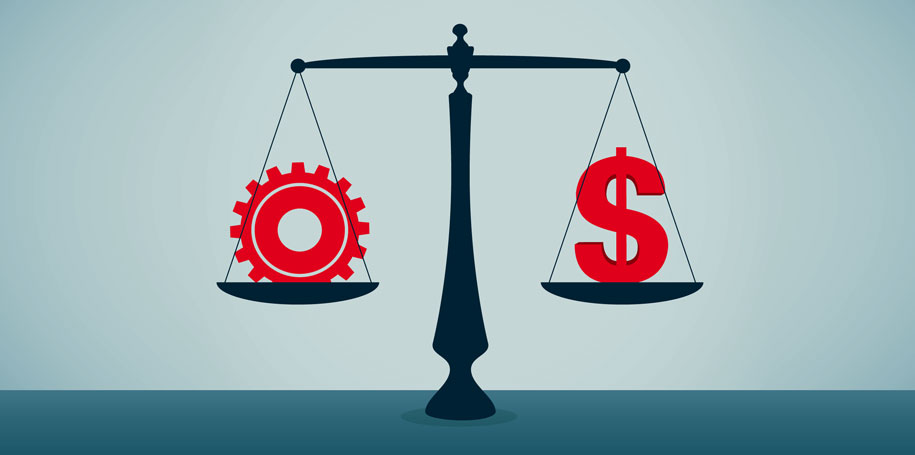 Two approaches that guarantee value
The best way to get everything you expect from your language services—quality, consistency, efficiency, security and actual savings—is to choose an LSP that takes an expert approach, identifying the relative importance of every document in order to dedicate the appropriate time and effort.
Two main pricing models make this possible and circumvent the problems associated with per-word pricing.
Hybrid model: per-word/per-hour pricing
Texts that are less challenging, that can be translated in a normal timeframe and don't require too many additional services (according to the LSP's professional analysis) will be charged at the lowest possible rate per word.
For more complex texts that will require above-average time and expertise, the LSP will charge each service by the hour, guaranteeing that you pay only for the time involved, and not a dollar more.
Entirely per-hour model
All texts—from the easiest to the most challenging—are billed by the hour.
The LSP carefully assesses the work required for each text, guaranteeing that you pay for the precise amount of time involved, and not a dollar more.
You can request a detailed quote for each project, eliminating any doubts you may have about the fees billed.
Based on all the documents that you have translated, these two pricing models offered by Versacom are no more complex or costly than per-word pricing. The costs are simply broken down differently, on a customized basis, to reflect the quality and consistency standards to be met for each document. In fact, since simpler documents take less time, they often cost less if you are charged hourly rather than by word.
What about savings from repetitions and matches?
Nowadays, all organizations expect their LSP to charge less for repeated passages in a given text, or ones that have been partially or fully translated in previous documents.
Sliding scale per-word pricing isn't the only way to save. Far from it. A professional LSP that uses a hybrid or hourly pricing model can save you just as much, if not more.
Making expert use of the best translation tools, the LSP can, during its initial project analysis, identify all passages in a source text that already exist in the target language.
When such repetitions or matches can speed up the translation process, the LSP will charge you less time, allowing you to save as much as 100% of previously translated content (which is even cheaper than the lowest per-word rates).
Everything is clearly documented in a quote, providing statistical proof of your savings.
Controlling costs beyond rates
Pricing is just one of the many ways to optimize professional translation costs. Efficient handling of urgent requests, assigning texts to the most qualified experts and other cost avoidance strategies can be just as important in lowering your total bill.
Together, all of these key factors help establish what you might call the right cost of translation services, guaranteeing you quality and capacity, with no risk. Visit the Versacom website for a clear definition of the right cost.
Every organization has its challenges when it comes to managing translation costs. If you would like to discuss yours with our experts and develop personalized strategies, don't hesitate to ask for a free consultation with no obligation on your part.