While the language industry has undergone profound changes for at least a decade, several key developments really gained momentum after the onset of the pandemic in 2020. The industry's sustained growth, for one thing, blew through the roof. The polarity in language service providers (LSPs) has also grown wider, with a handful of multinational providers better positioned than ever versus the much larger number of language services SMEs. Meanwhile, there's a shortage of skilled workers that could drag on longer than in other sectors, and the way language professionals work also seems to have been permanently altered. As for technology, it gained a much stronger foothold, especially neural machine translation (NMT) engines and translation management systems. Such extensive changes affect not only the language industry, but also any organizations that require translation services.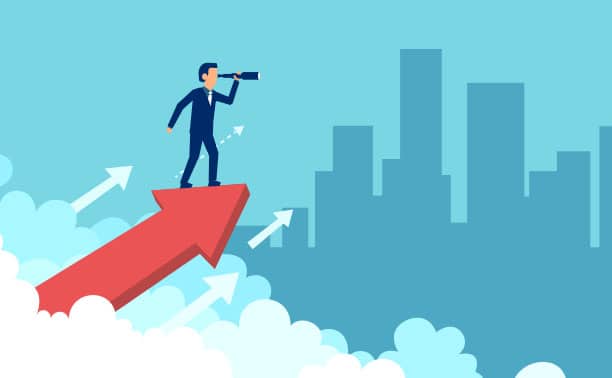 There are several reasons why global demand for multilingual translation services has increased sharply since 2020, one of them being massive amounts of pandemic-related communications. With repeated lockdowns, online solutions also became integral to our daily lives. Think of video conferencing, e-commerce and streaming services, all of which require multilingual language services such as translation, localization, subtitling and interpretation. What's more, multilingual and multicultural marketing is now more widely used and recognized as critical to businesses' success.
According to certain sources, the industry has expanded by up to 40% since COVID 19 first appeared. What's more, this upward trend is expected to continue until the end of the decade—if not longer.
Increased industry polarization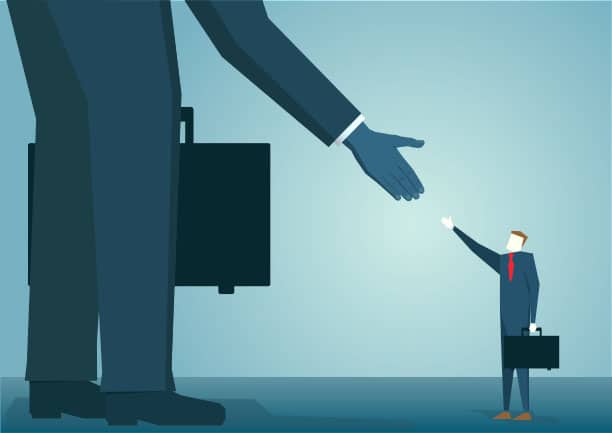 While the translation industry is made up of more than 15,000 companies in over 135 countries, these include just a handful of very large firms and a huge number of small or medium-sized translation providers. This polarity is nothing new, but the gap between very large and smaller suppliers keeps widening. Multinational translation companies increased their market share and control through acquisitions, with top industry players experiencing up to 80% growth over the past five years.
Extreme polarization stands in the way of healthy diversity in terms of service offerings and business models, to the detriment of clients. At one end of the spectrum, you have multinational providers that can't always provide custom professional services because they need to maximize profits and keep shareholders happy. At the other end of the spectrum, the industry's SMEs typically offer high-quality custom services, but can't necessarily cater to larger clients with significant capacity and security requirements.
A shortage of experts compounded by overall growth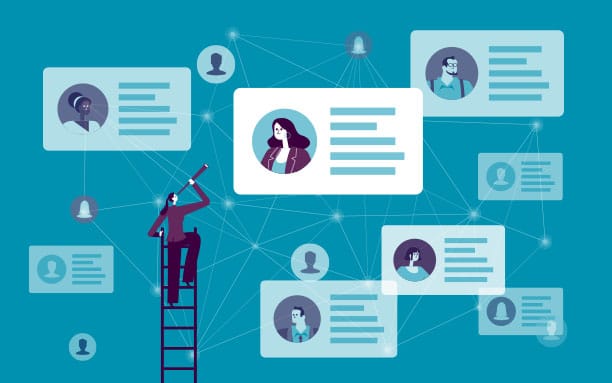 Virtually the entire global economy has been grappling with labour shortages since 2020. The translation sector is no exception: it needs a lot more translators, revisers, interpreters, subtitlers, project managers and other professionals. To make matters worse, the current shortage is expected to last and even intensify until the end of the decade. Why? Well, some studies suggest that work in the language industry may increase fivefold versus average projections for other industries.
Due to the scarcity of qualified resources, a growing number of translation companies now struggle to meet their clients' needs in terms of quantity, quality or speed. Multinational providers need a workforce of tens of thousands to serve their global clients. As a result, they are increasingly turning to less-qualified freelancers—people who don't hold a translation degree, who lack experience or sector-specific expertise, or who are unfamiliar with the local markets for which they translate. Smaller translation providers, on the other hand, can't always meet client deadlines. They may also have to charge more.
Encouraging trends in spite of obvious staffing challenges
Canadian universities are turning out an excellent new generation of translators.
More and more employers understand that offering good working conditions is the way to attract and retain the top talent from every generation.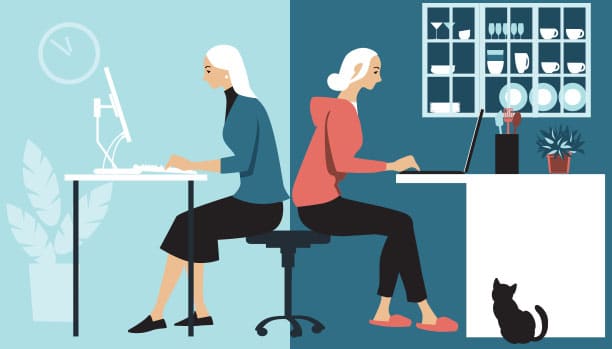 While part-time or full-time work from home was fairly widespread before the pandemic, it's now standard practice across the industry and should remain prevalent going forward. The so-called hybrid mode (a mix of working from home, from the office or from another location) is now favoured by most language professionals and managers. This has created critical management challenges for translation companies.
Human resources
Attracting and retaining the best experts and helping them be productive means providing full support to people with very different work locations and schedules.
Remote work platforms
Meeting today's requirements involves a combination of top security and performance, with round-the-clock access by thousands, if not tens of thousands of resources anywhere in the world. This can't happen without new and improved standards, not to mention stronger IT administration and support teams.
Office space
Translation company offices are being transformed to meet new needs. Today, the ideal office provides top security, enables maximum productivity and, above all, is more conducive to in-person interactions, be they team meetings, training sessions or social gatherings. Some translation companies are redesigning their existing offices or even moving to different locations for an optimal employee experience.
Increased workforce decentralization can result in compliance and consistency issues, especially for providers who rely on huge networks of occasional freelancers based outside their target markets. The larger and more global a team, the harder it is to share—and ensure compliance with—the company's own and its clients' standards. For companies that can't afford state-of-the-art infrastructure, security and efficiency can become serious challenges.
Increasingly ubiquitous and advanced technology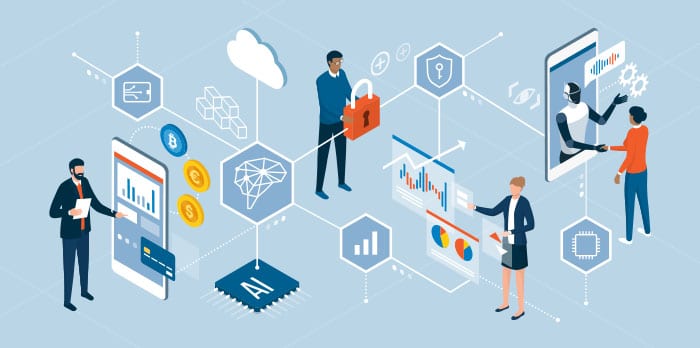 Over the last few years, two technologies have gained unprecedented popularity throughout the translation industry: NMT engines and translation management systems.
NMT engines
Use of NMT has grown exponentially for the industry as a whole. Leading multinational providers rely almost entirely on NMT, and this can create quality issues, since not all NMT engines are made equal, and their reliability may vary depending on the content type or field. On the other hand, those large providers do have the technical capacity to host NMT engines on their own servers, which means greater content security and customization (i.e., engines trained with client-specific corpora and glossaries).
Many professional translation SMEs use NMT for specific content types or fields, where maximum efficiency gains can be safely achieved. The engines that are used may include public, cloud-based solutions that are less secure than dedicated, custom ones, and can't always be trained with client-specific corpora or glossaries. One of the defining strengths of smaller professional providers, however, is that they always postedit machine translation output. In other words, everything is reviewed by a language expert.
Translation management systems
Translation companies and their clients rely on increasingly advanced systems to optimize planning and management for projects, documents, billing, accounting, performance tracking and more. Those systems make their work faster and easier, and help control costs and protect data.
More and more organizations expect their translation agency to provide a secure, multifunctional portal to submit and manage requests for translations and other language services. Some want a seamless integration between their own systems and the agency's, for file sharing and billing, for instance.
Versacom in today's language sector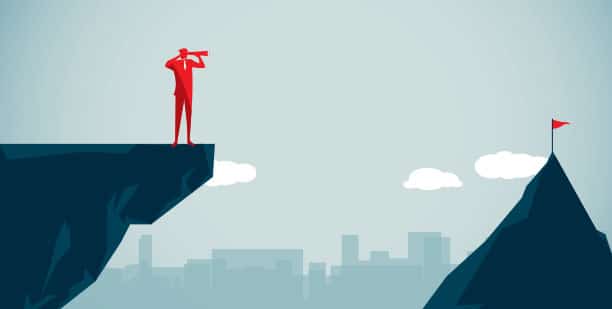 Ever since its inception in 1995, Versacom's fundamental aim has been to combine the capacity and cutting-edge technology of multinational service providers with the quality and professionalism of SMEs. Versacom has remained steadfast in that goal throughout the pandemic, and as it has grown, it has actively sought to bridge the gap in the industry resulting from the widening disparity between large and small providers.
A long-time Canadian leader in translation, Versacom has become a major international player since 2020, as confirmed by its ranking among the world's top LSPs.
Ongoing efforts to attract and retain top language experts in all areas of specialization go a long way toward addressing the shortage of qualified resources. Versacom's multigenerational team of permanent employees is supported by a large network of loyal preferred collaborators. Regular internships for promising new translators also help build up long-term capacity.
Since 2020, Versacom has made it a priority to embrace and adapt to the changes in how language services professionals work. The HR team tailored its management practices to better support more people working remotely, from more locations and on more variable schedules. IT specialists ensure that Versacom's exclusive remote desktop platform performs well and remains secure. The agency also moved to a new, totally redesigned office that supports focused individual work, productive teamwork, and casual socializing among coworkers.
On the technology front, Versacom uses the best NMT engines in addition to a full range of other essential tools, including translation memories and terminology and document databases. While its NMT engines are just as secure and customized as those offered by multinational providers, it uses them more selectively and always with prior client consent. What's more, NMT output is postedited by a qualified translator and then subject to a quality assurance review by a senior language expert.
Versacom's comprehensive, customizable client portals and proprietary systems greatly simplify and speed up translation planning and management. All solutions meet the most stringent security standards and can interact seamlessly with client systems.
Our experts are available to further discuss industry trends, as well as any challenge your organization may be facing with its multilingual communications. We provide free, no-obligation consultations.