As one of the top 75 global language service providers, Versacom sets the bar for language services performance, management, security and technology. Versacom and its subsidiary Idem Traduction now have a Vancouver office, in addition to their Montréal head office. At the West Coast location, a team of professionals is ready to serve you, together with the hundreds of employees and dedicated collaborators who make up the Versacom network. Recognized for over 25 years for its professional language services in 185 languages, Versacom is now positioned to deliver even more efficient client support nationwide.
A local partner that understands your needs
Canada's translation market is truly unlike any other. Owing to the country's multicultural and multilingual context and its language laws, the language services industry has always been held to the highest standards of quality.
An industry leader, Versacom has built its reputation on exceptional diligence and expertise. Its specialists have an in-depth understanding of the multilingual communication needs of local businesses. From SMEs to Quebec and Canada's economic giants across all key industries, since 1995, more than 2,000 clients have relied on our professional services to help them stand out in highly competitive markets coast to coast.
Decisive advantages for your business
With the addition of a Vancouver office, Versacom is now a smarter choice than ever for businesses whose success depends on professional language services that reflect Canadian quality standards.
Benefits you can count on:
Even greater geographic coverage for your local, regional, national or international communications
An extensive multidisciplinary team ready to serve you day and night across all of the country's time zones
Experts who are dedicated to your projects and know your company and line of business well
Stable capacity thanks in part to a permanent team of qualified professional translators, revisers and terminologists
Systematic analysis of your needs to ensure that we offer you top quality at the best price and on time
A team of IT experts who guarantee secure and efficient services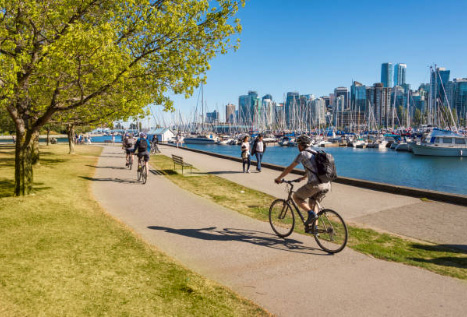 Versacom: Growing for you and with you
Since day one, Versacom's growth has always been carefully calculated, and the opening of the Vancouver office is no exception. With it, Versacom enters the next phase in its expansion and in its mission of meeting every client's full range of needs by offering comprehensive services in all languages and for all markets.
There's no better time to reach out to us and see how we can assist you.